Time: March 26, 2019 15:00-17:00
Venue: Public Relations Laboratory 2220
Speaker: Professor Zhao Lun
Host: Professor Pan Yu
Topic: How does the brain process emotional information?
Abstract:
The ability to correctly understand and manage emotions (ourselves or others) is at the center of human survival. This report systematically reviews electrophysiological studies including automatic processing of emotion information, emotion regulation, and understanding of emotions, which provides new evidence for the neural mechanism of emotional cognition.
Guest Speaker: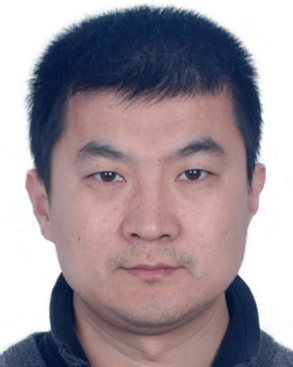 Zhao Lun (zhaolunlun@aliyun.com, 2644056078@qq.com; 18901147585) was born in Liaocheng, Shandong Province in 1971. Professor Zhao graduated from Shandong Medical University with a Bachelor's degree, Institute of Aerospace Medical Engineering (Master) and Hebrew University of Jerusalem (Ph.D.). He is currently Vice President of China Cognitive Linguistics Association, Executive Director of China Language Education Association, and Executive Director of Neuro-management and Neuro-engineering Research Association. He is a Distinguished Professor of Liaocheng University and a part-time Professor of Renmin University of China, Sichuan International Studies University, and Guizhou Minzu University. He was the former chief designer of the China's Manned Space Program on Brain Research. He has hosted/participated in some of China's key projects such as The National High Technology Research and Development

Program of China (863 Program) and China's 12th Five-Year Plan (FYP). He has received twice the first prize of the Military Scientific and Technological Progress (in 1999 and 2015), the second prize of Zhejiang Province Science and Technology Progress (2015), and the third prize of Beijing Science and Technology Progress (2008). He has published two monographs and more than 100 papers on SCI, SSCI, EI and CSSCI. Professor Zhao's research area is in cognitive neuroscience, neurolinguistics, artificial intelligence, and neuro-aesthetics.