Time: September 28, 2020, 15:00
Venue: Room 5365, Songjiang Campus
Speaker: Prof. LV Tingjie, Schoolof Economics and Management, Beijing University of Posts and Telecommunications
Host: Prof. Ma, Director of Department of Information Management and Decision Science
Topic: Opportunities and Challenges of Digital Economy
Abstract:
This lecture will introduce the new technologies with 5G, AI, Blockchain and information physical system as the core, and the economic forms with the platform as the main organizational structure. The lecture will also talk on how to have a significant impact on the economic and social development in all aspects, and also deeply analyze various opportunities and challenges in the process of enterprise digital transformation.
Guest Speaker: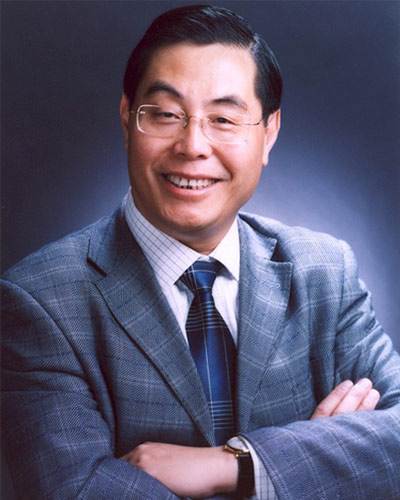 Professor LV Tingjie

He is Second-level professors, doctoral supervisors, and enjoys special allowances from the State Council. He used to be assistant to the president of Beijing University of Posts and Telecommunications, and dean of the School of Economics and Management. Doctor of Kyoto University, Japan, visiting scholar of Bell Labs, USA.
He served as the person in charge of sub-project 5 of Future Network, a major national project of 1973; the chief expert of Research on Basic Telecommunications Industry Opening Strategy of China, a major project of the National Social Science Fund. He also participated in China's first Internet consulting report Research on Countermeasures for the Development of High-speed Information Network of China (Chinese Academy of Sciences 1993) as the lead researcher; participated in or presided over the relevant e-commerce commissioned by the National 863, the Ministry of Science and Technology, the Ministry of Industry and Information Technology and the World Bank Research work in the field of network economy.
He is currently the executive vice chairman of the China Information Economics Association; the rotating chairman of the China Information Society 50 Forum; the executive director of the International Telecommunications Association; the member of the Science and Technology Committee of the Ministry of Industry and Information Technology and the member of the Telecommunication Economic Expert Committee; and the chair professor of the Dalian Advanced Institute of Management of the SASAC. Visiting professor at the National Management Research Base of Tsinghua University and adjunct professor at PBC School of Finance, Tsinghua University; in 2018, he was selected by the CCGTW to participate in expert consultation work in Sichuan and Yunnan.
Currently, he also serves as an outside director of China Unicom, an independent director of China Satellite Communications, China Communications Services and other companies; and serves as a decision-making consultant or think tank expert for the Sichuan Provincial Government, SASAC, Overseas Chinese Affairs Office of the State Council and other government departments.